Puzzle Games
Microsoft Excel VBA puzzle games Hungarian Rings, Memory Game, Rubik's Cube, Slider Puzzle, Sokoban and Sudoku Solver.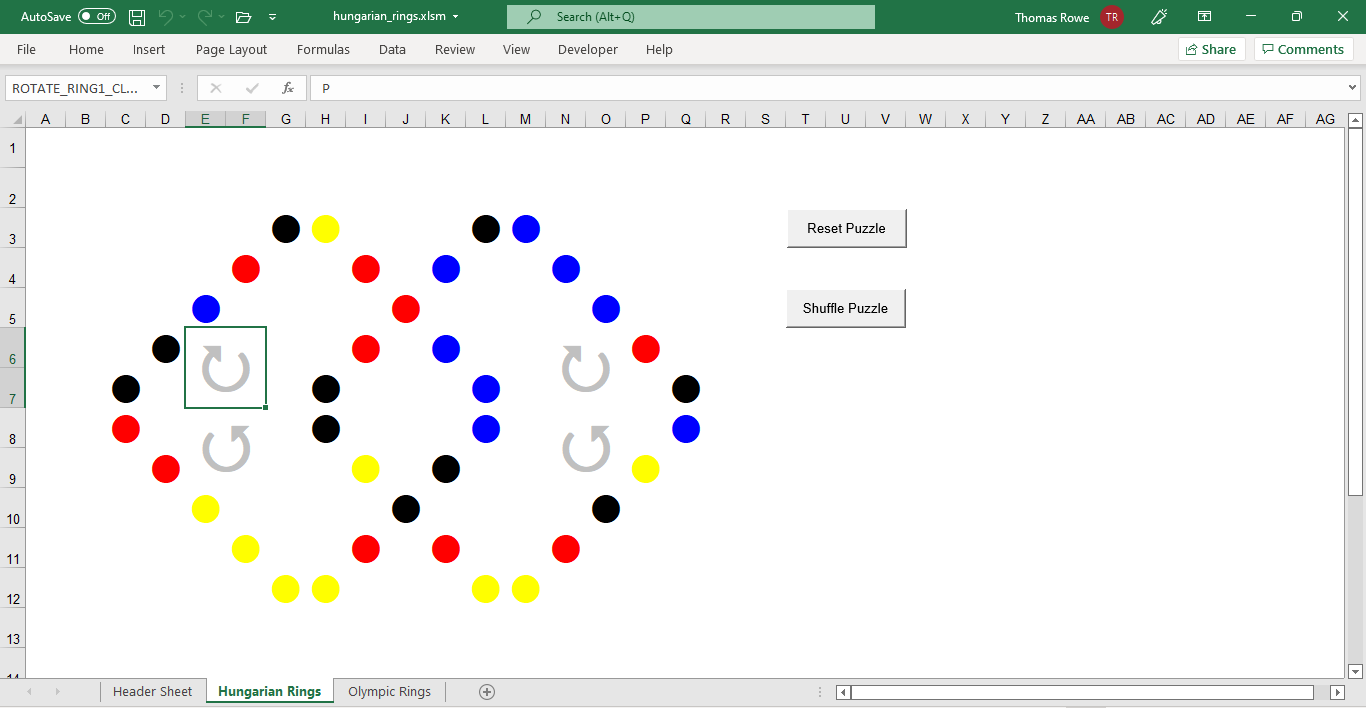 Hungarian Rings
Hungarian Rings or Devil's Circles is a sliding puzzle consisting of two interwoven rings, each of which has several coloured balls you can't take out. Moving the balls around the circles can switch balls, rearranging their order. The challenge is to set the balls so the corresponding colours are next to each other. Also included is a more challenging five Olympic Rings puzzle.
Hungarian Rings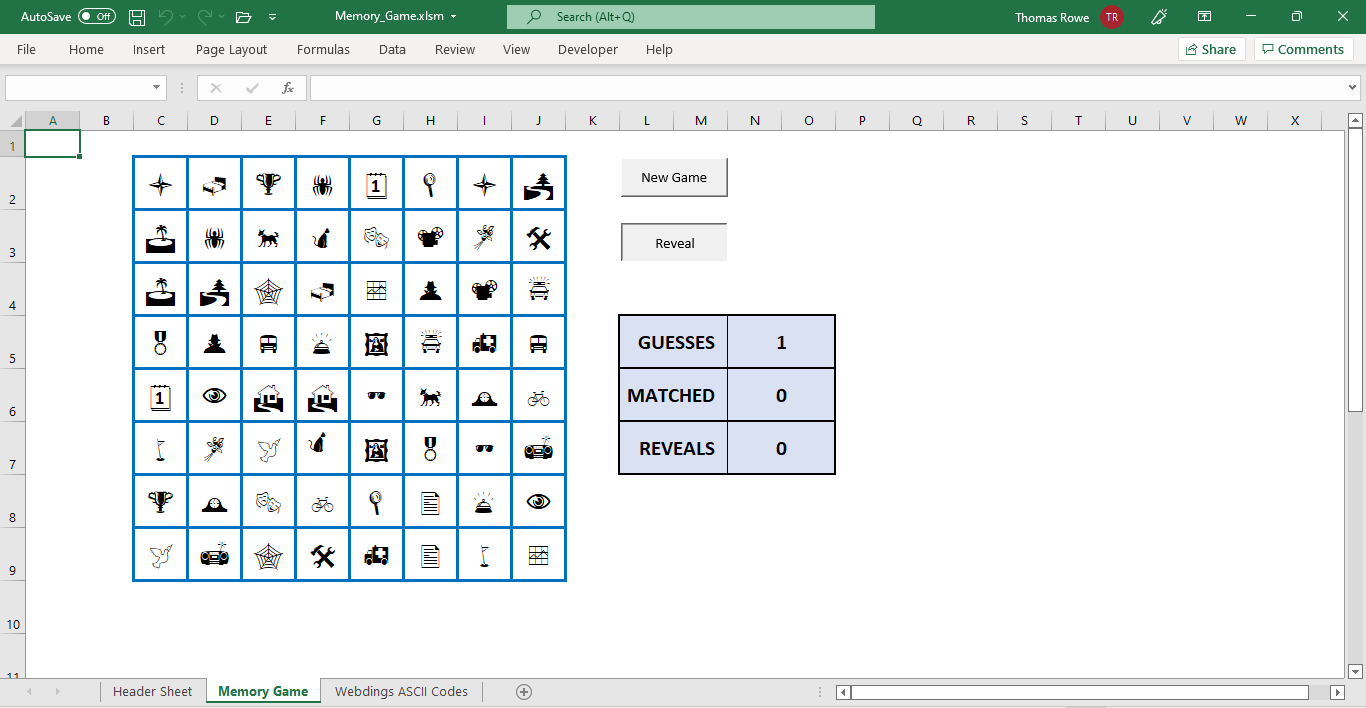 Memory Game
The objective of the game is to match the pairs in the least number of GUESSES and REVEALS as possible.
Memory Game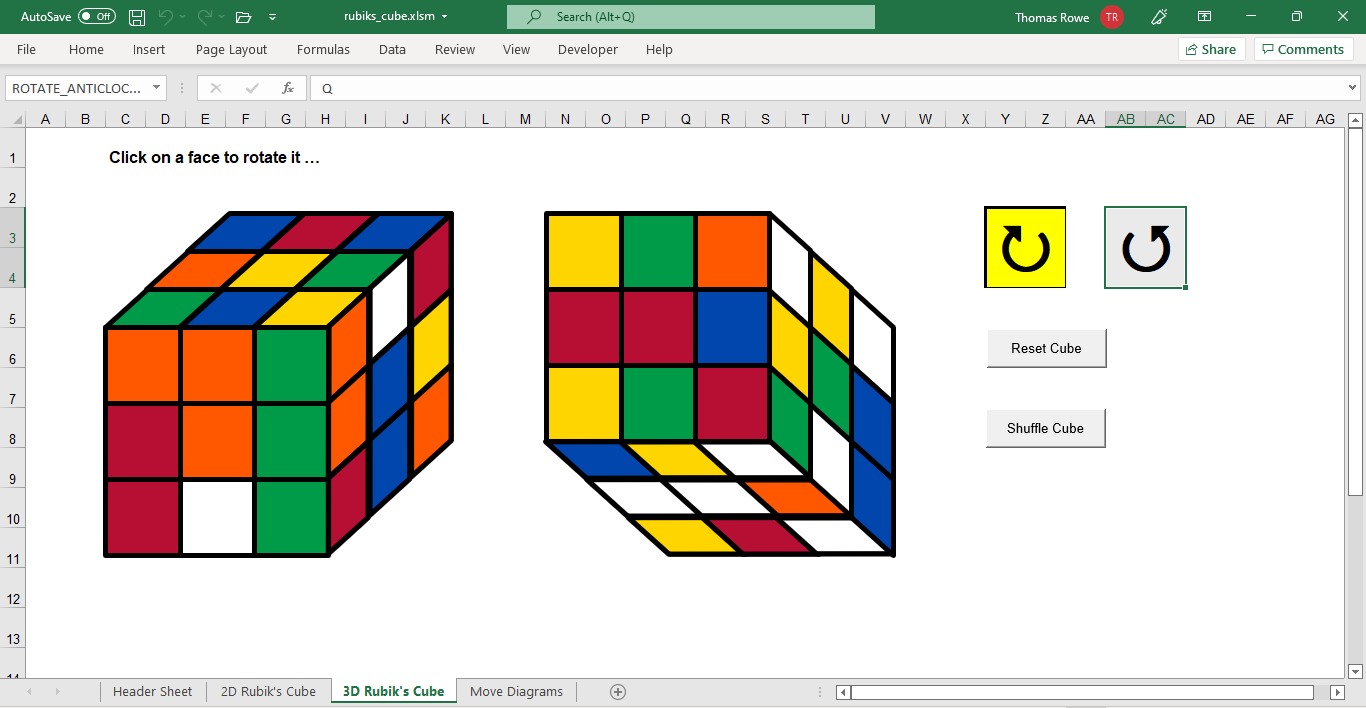 Rubik's Cube
Rubik's Cube simulator featuring a 2D and 3D version of the puzzle Rubik's Cube invented in 1974 by Hungarian sculptor and professor of architecture Ernő Rubik.
Rubiks Cube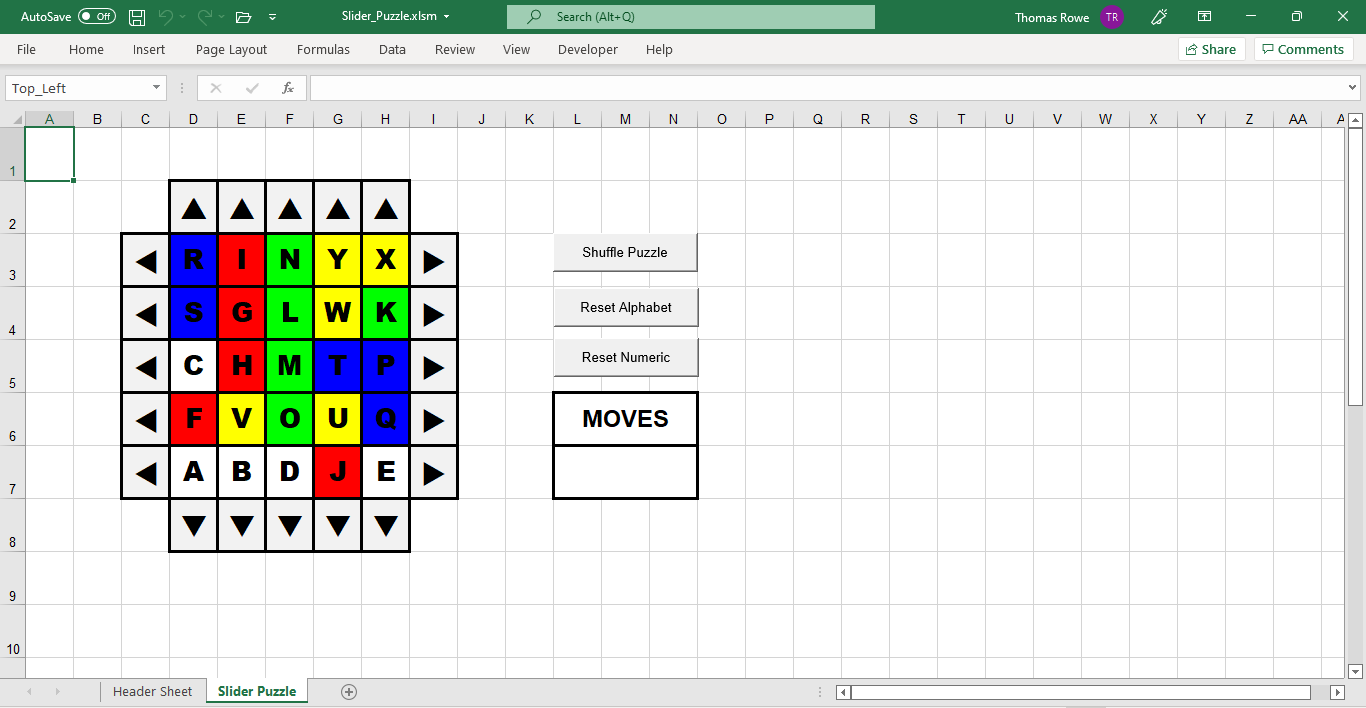 Slider Puzzle
An alphabetical and numerical slider puzzle. The objective is to rearrange the puzzle in the correct alphabetical or numerical order in the least amount of moves possible.
Slider Puzzle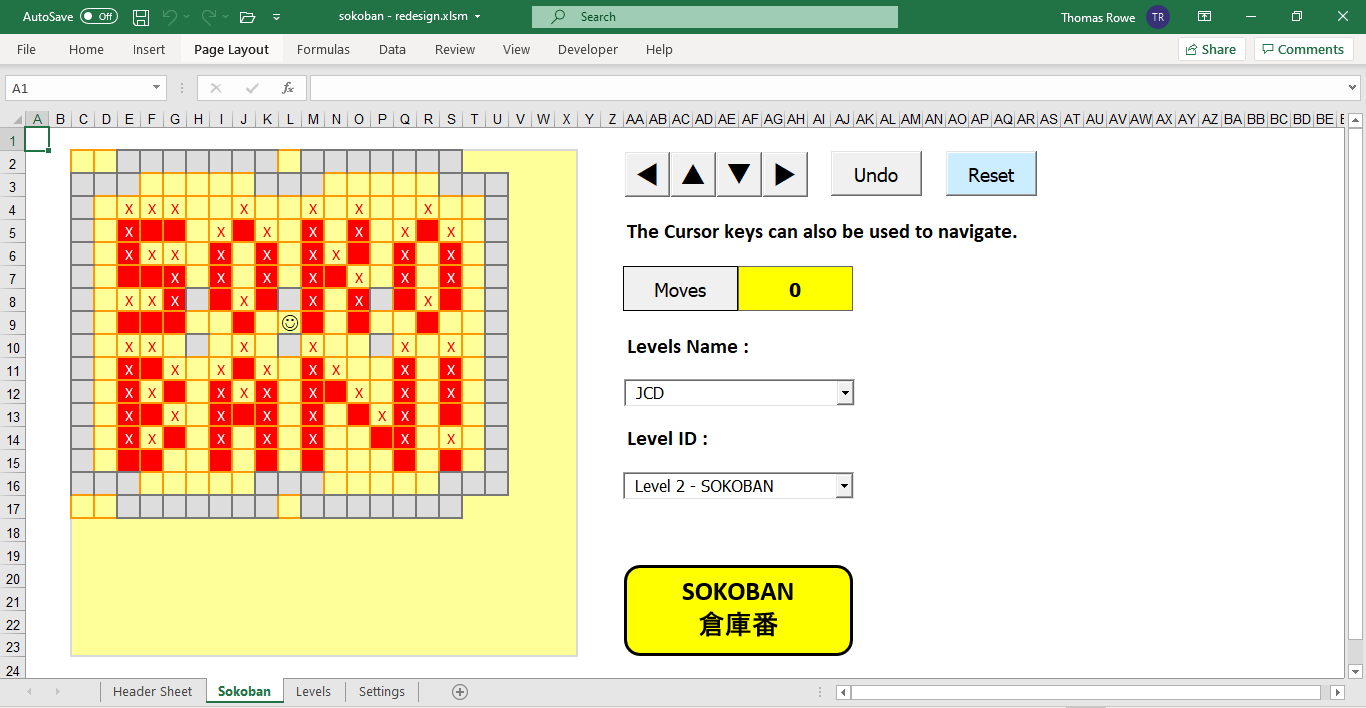 Sokoban
Sokoban (倉庫番, Sōko-ban) is a puzzle video game genre in which the player pushes crates or boxes around in a warehouse, trying to get them to storage locations. Sokoban was created in 1981 by Hiroyuki Imabayashi.
Sokoban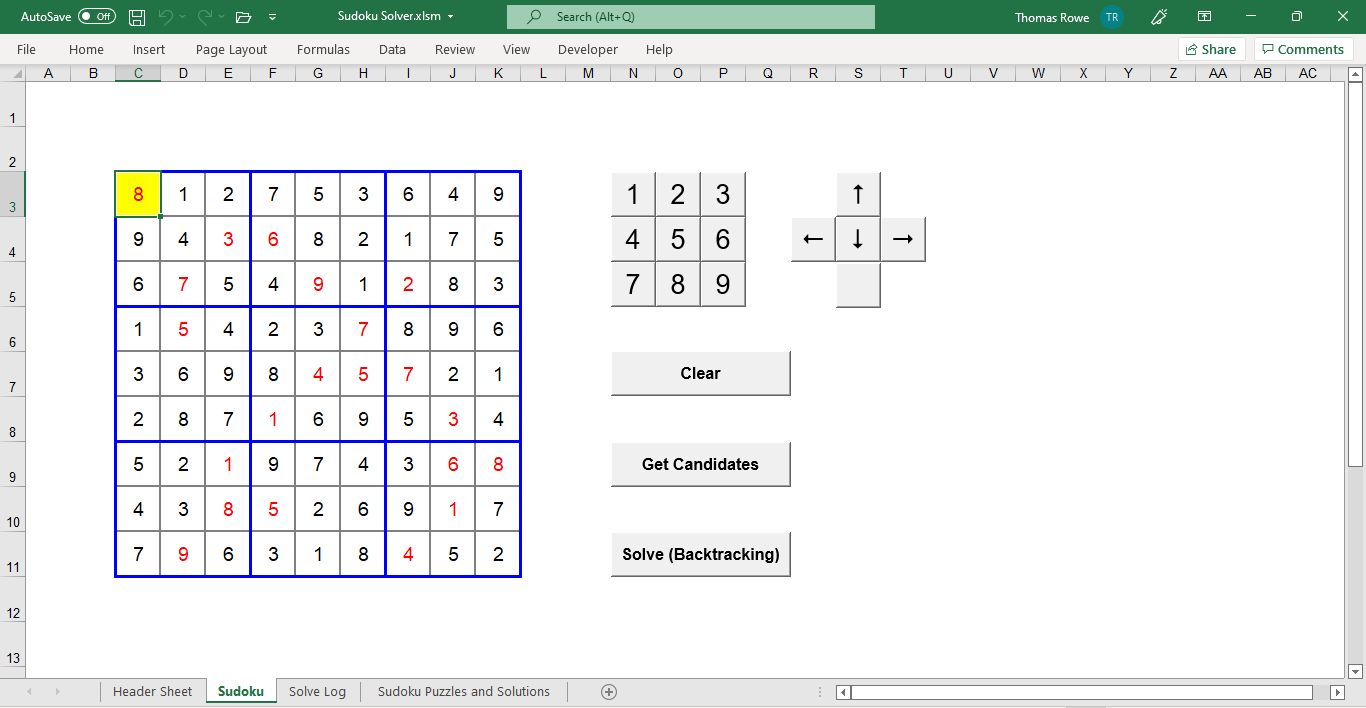 Sudoku Solver
Sudoku is a logic-based, combinatorial number-placement puzzle. The objective is to fill a 9×9 grid with digits so that each column, each row, and each of the nine 3×3 subgrids that compose the grid contain all of the digits from 1 to 9. The puzzle setter provides a partially completed grid, which for a well-posed puzzle has a single solution. Sudoku Solver can solve sudoku puzzles of EASY, MODERATE, CHALLENGING and VERY DIFFICULT difficulty rating.
Sudoku Solver