Slider Puzzle
Microsoft Excel VBA Slider Puzzle game.
An alphabetical and numerical slider puzzle. The objective is to rearrange the puzzle in the correct alphabetical or numerical order in the least amount of moves possible.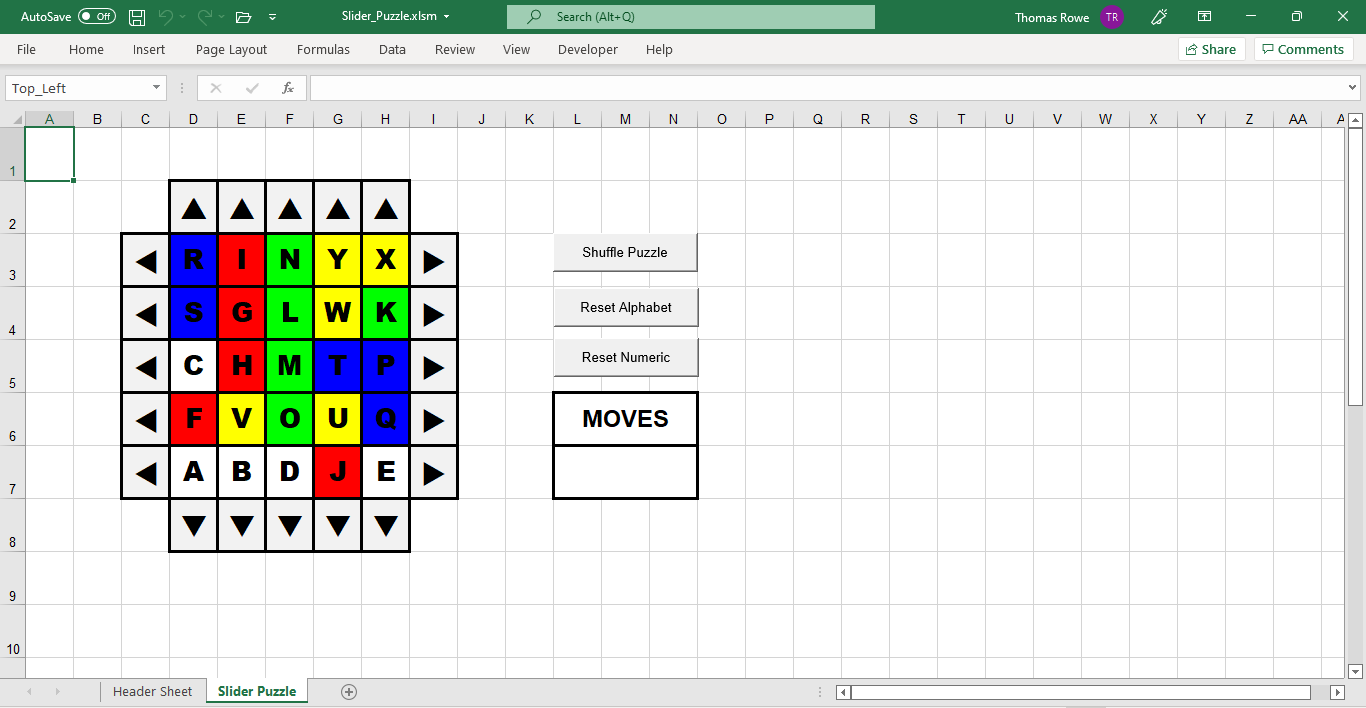 If you would like an unprotected and unobsfucated version of Slider Puzzle this can be purchased for £2.40 (including VAT) via Payhip secure checkout.

Buy Slider Puzzle From Payhip Now