Card Games
Microsoft Excel VBA card games Baccarat, Blackjack, Jacks or Better Video Poker and Tarot.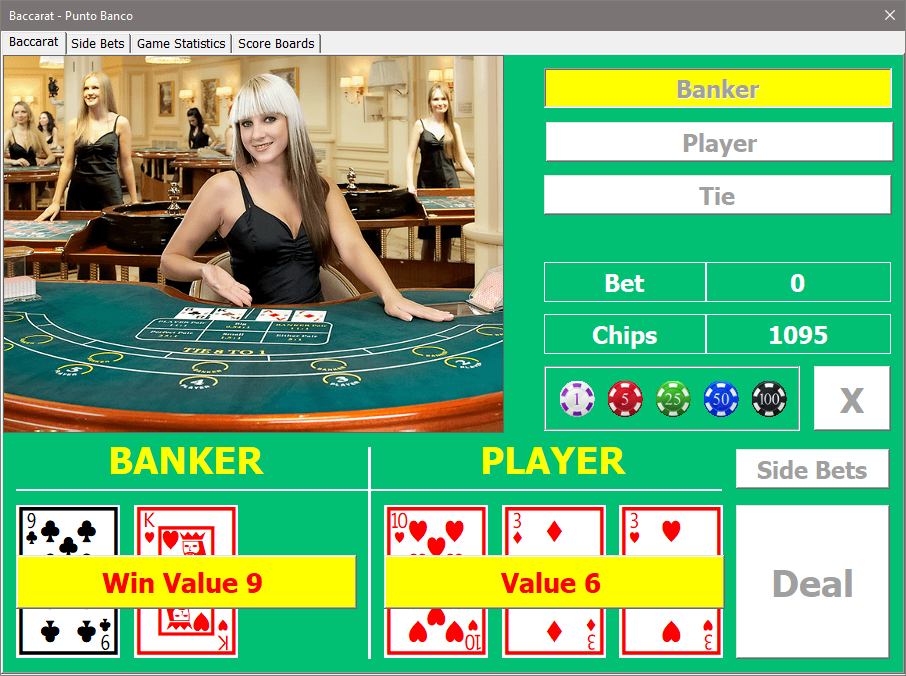 Baccarat
If you're looking to sit down at a Las Vegas casino table game with few complexities and a lot of James Bond-style gambling fun, baccarat or punto banco is your go-to game.
Baccarat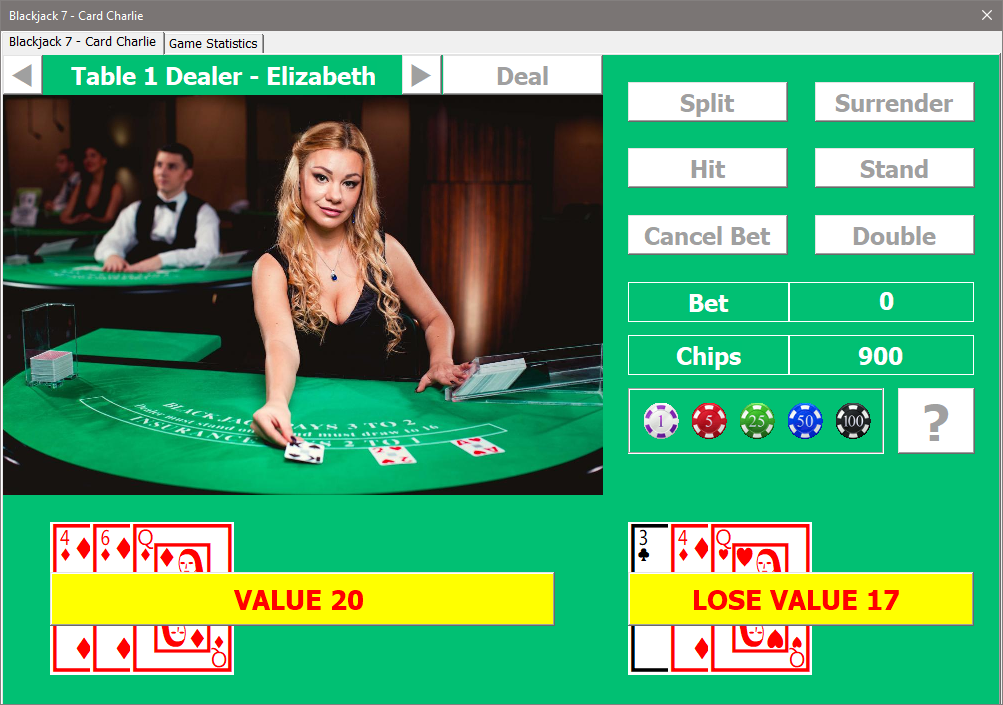 Blackjack 7 - Card Charlie
7 - CARD CHARLIE: If your hand has 7 cards without BUST you win automatically regardless of the dealer's hand. The objective is to accumulate cards with a total value higher than the dealer and without going over 21.
Blackjack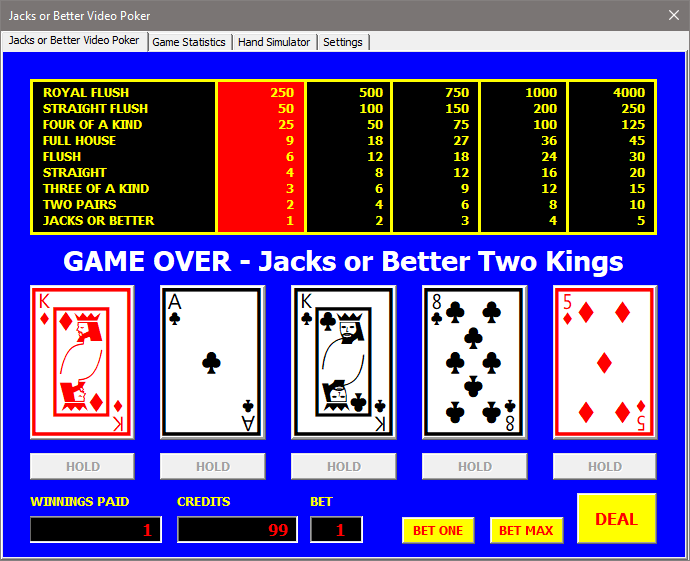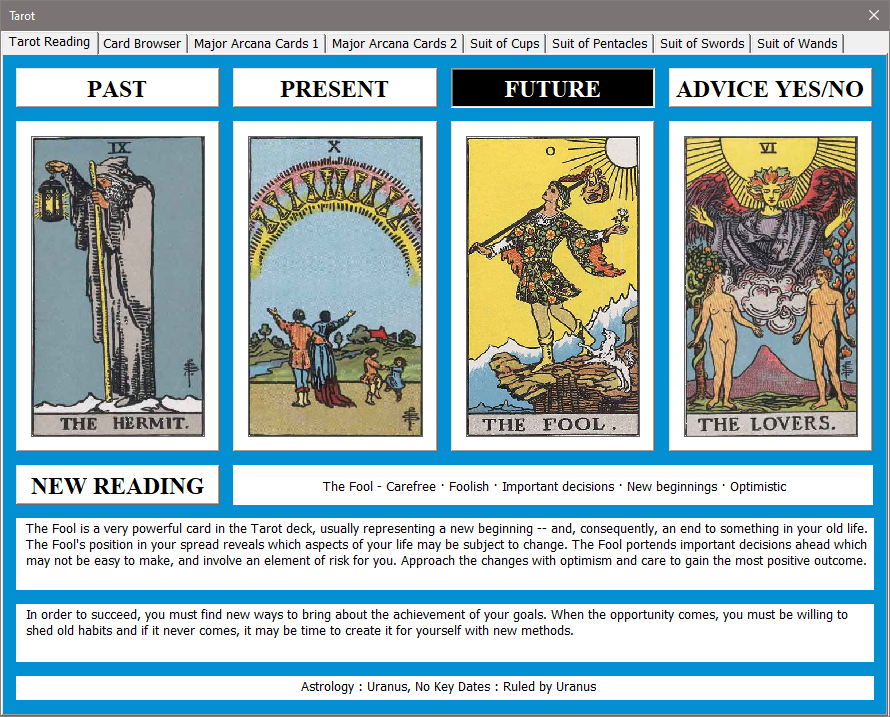 Tarot
Tarot four card spread Past, Present, Future and Advice Yes / No readings. Remember although they can appear accurate this is a computer simulation for fun so the readings given should not be taken literally.
Tarot