Baccarat
Microsoft Excel VBA Baccarat (Punto Banco) game.
If you're looking to sit down at a Las Vegas casino table game with few complexities and a lot of James Bond-style gambling fun, baccarat or punto banco is your go-to game. The dealer draws two cards from a shoe for the player (Punto), and the Bank (Banco). The values of the two cards in each hand are added together. The nearest to 9 is declared the winning hand. There are three possible outcomes—a player win, a banker win and a tie—and the dealer pretty much does all the work.
The Application.WorksheetFunction.Unichar function is used to generate the card images according to http://www.unicode.org/charts/PDF/U1F0A0.pdf.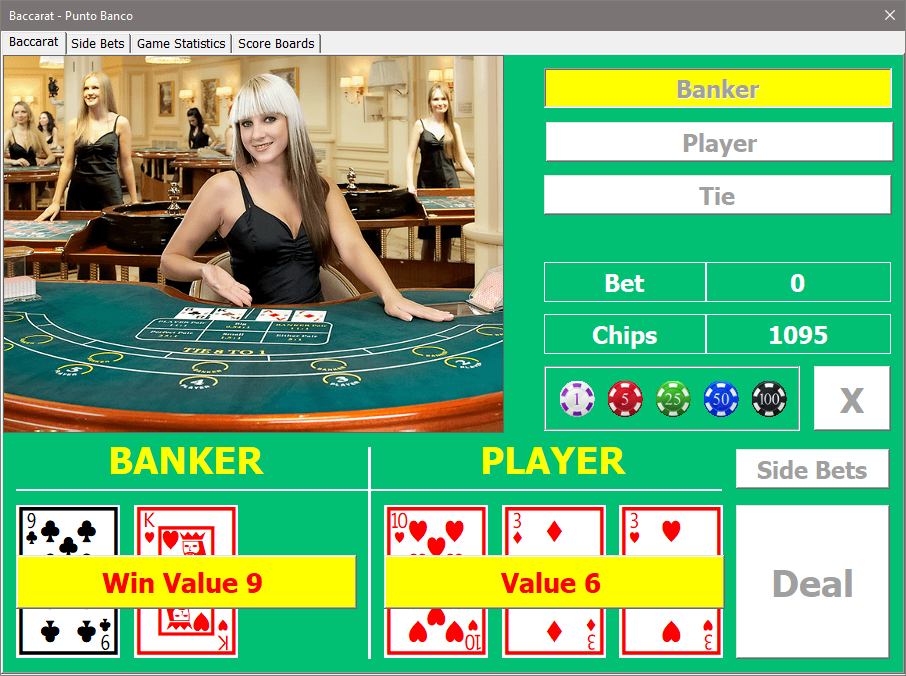 If you would like an unprotected and unobsfucated version of Baccarat this can be purchased for £2.40 (including VAT) via Payhip secure checkout.

Buy Baccarat From Payhip Now