VBA Project Unviewable
Microsoft Excel VBA Project Unviewable add-in.
Make a VBA project unviewable by changing the CMG, DPB and GC strings in vbaProject.bin between the quotation marks with 'F's' equal to the number of characters in the original strings.
Note
This method of protection can still be cracked by those who know how.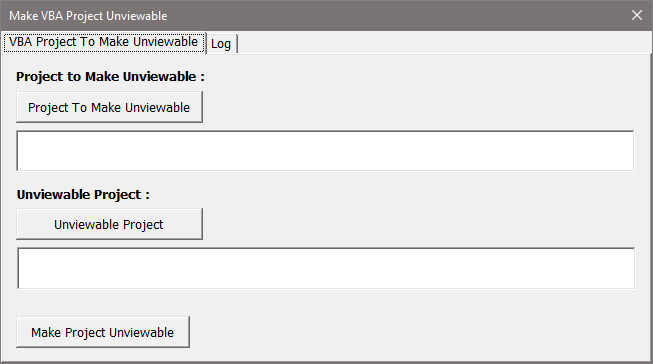 Note
Some XLAM files that are downloaded from the internet are blocked and can't be fully used in Excel. Right-click the file in Explorer and choose Properties. In the General tab, select Unblock to have full access to it.
If you would like an unprotected and unobsfucated version of VBA Project Unviewable this can be purchased for £2.40 (including VAT) via Payhip secure checkout.

Buy VBA Project Unviewable From Payhip Now