MIDI Synthesiser
Microsoft Excel VBA MIDI Synthesiser.
A 49 key General MIDI (GM) Level 1 Synthesiser. It has 128 different instruments and comes complete with a 47 instrument percussion/drum section.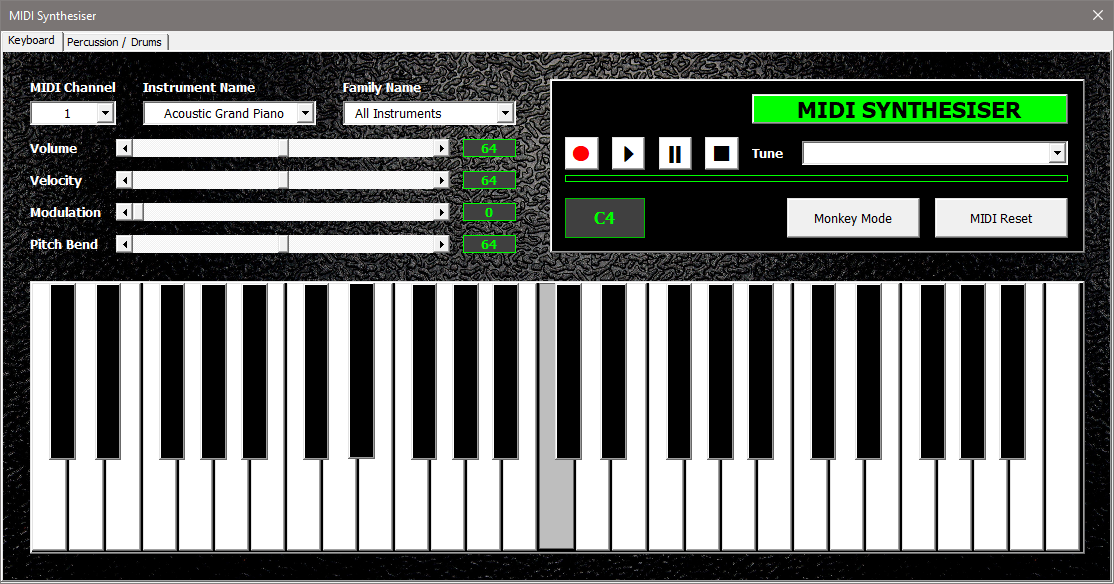 If you would like an unprotected and unobsfucated version of MIDI Synthesiser this can be purchased for £2.40 (including VAT) via Payhip secure checkout.

Buy MIDI Synthesiser From Payhip Now