imageMSO Browser
Microsoft Excel VBA imageMSO Browser add-in.
An imageMSO browser used to browse the gallery of built-in Ribbon icons. You can select an icon which will appear in the Selected ImageMSO tab for copying to the clipboard. Use these icons in your Ribbon solutions by specifying the imageMso value for your controls. For example...
<button id="myButton" label="My save" imageMso="FileSave" />
Creates a button with the File Save icon.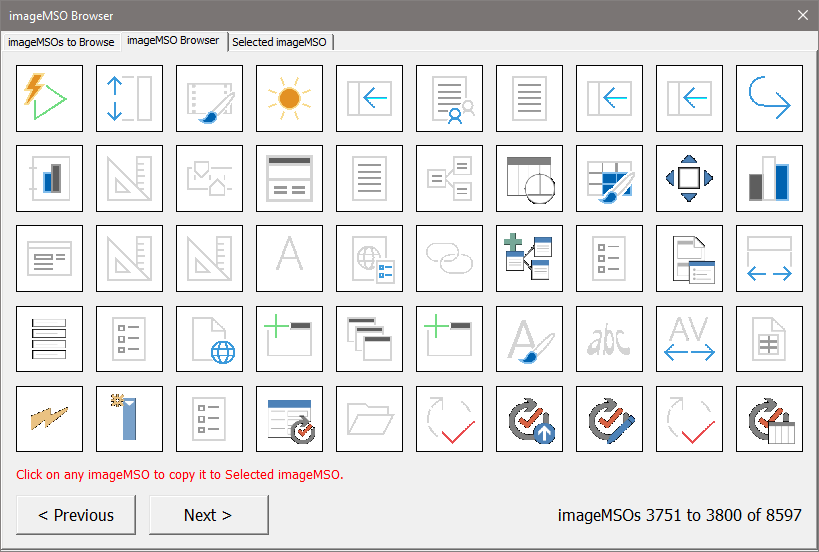 Note
Some XLAM files that are downloaded from the internet are blocked and can't be fully used in Excel. Right-click the file in Explorer and choose Properties. In the General tab, select Unblock to have full access to it.
If you would like an unprotected and unobsfucated version of imageMSO Browser this can be purchased for £2.40 (including VAT) via Payhip secure checkout.

Buy imageMSO Browser From Payhip Now