Bally Money Honey Slot Machine
Microsoft Excel VBA Bally Money Honey slot machine game.
Bally Money Honey 25 cent slot machine simulation. Maximum payout is 200 25 cent credits for three honeys. Three honeys in any position except the center line pays 18 credits.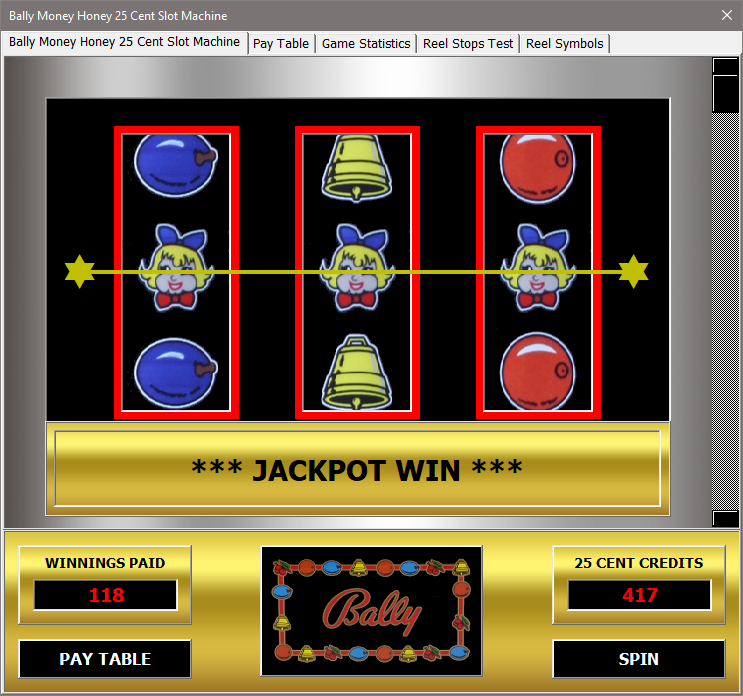 If you would like an unprotected and unobsfucated version of Bally Money Honey Slot Machine this can be purchased for £2.40 (including VAT) via Payhip secure checkout.

Buy Bally Money Honey Slot Machine From Payhip Now